Observability is incredibly important to organizations that want to fully understand their application and infrastructure from a monitoring and trend management perspective.
One of the leading providers of this genre of toolsets is Splunk. The focus of this post is Splunk Enterprise which allows you to analyze, and visualize data with powerful, visually-compelling dashboards. Data from specific infrastructure platforms is ingested into Splunk Enterprise using vendor supplied applications called Technical Add-ons (TA), and this is what Pure Storage has just released a major update to.
The new release, v1.3.0 now available on Splunkbase, includes both the TA, used to collect data from FlashArrays, FlashBlades and Pure1 using their respective REST APIs, together with the App that provides the visualization of this data.
Details on installing the App and Add-on can be found on the Pure Storage support site. Users who are upgrading to this new version should rebuild the Data Model after upgrading the app (if data model acceleration is enabled).
The updated App and Add-On can be installed directly from the Splunk Enterprise application in the "Manage Apps" section.
What's New
Support has been added for the v2 API that is now available on the newer versions of the Purity operating system for FlashArray and FlashBlade. These new APIs provide a much richer set of performance and capacity parameters.
There is also support added to allow historical data pull for all FlashArray entities.
Splunk version related changes include support for Splunk enterprise 8.2 and migrating to the latest Splunk add-on builder, supporting jQuery 3.5.0.
visuals
We all like a good image, so here are examples of the Overview dashboards for the three supported Pure Storage platforms.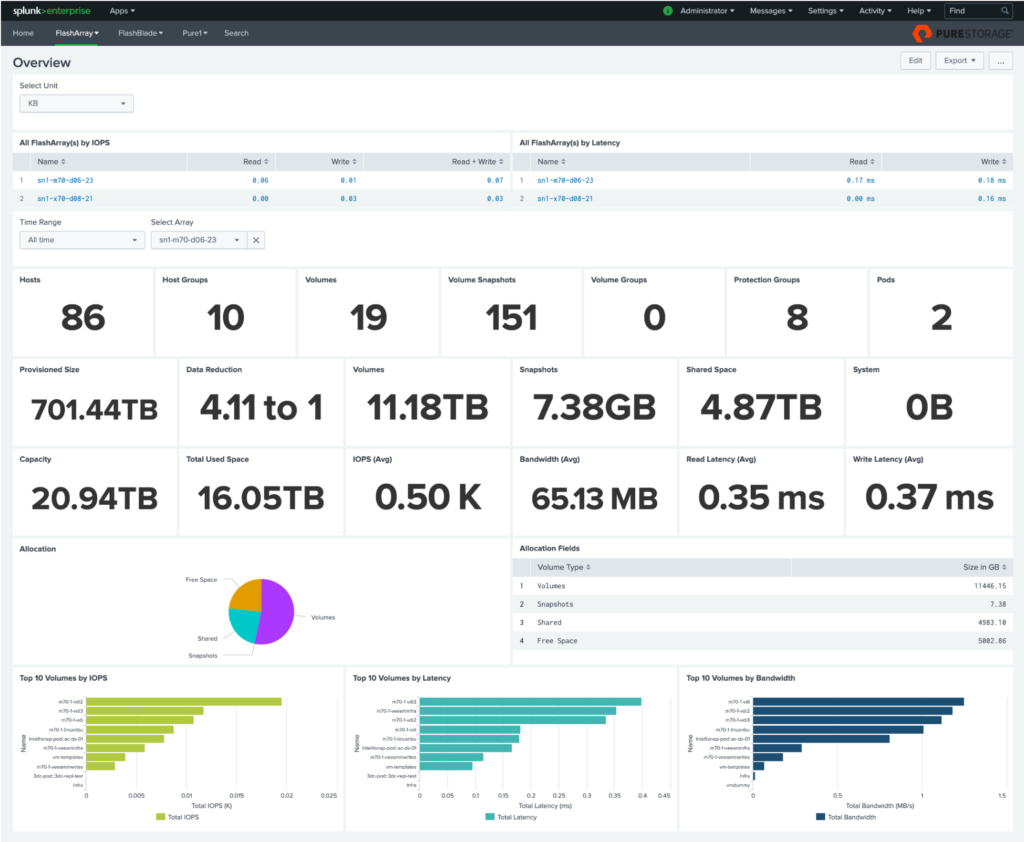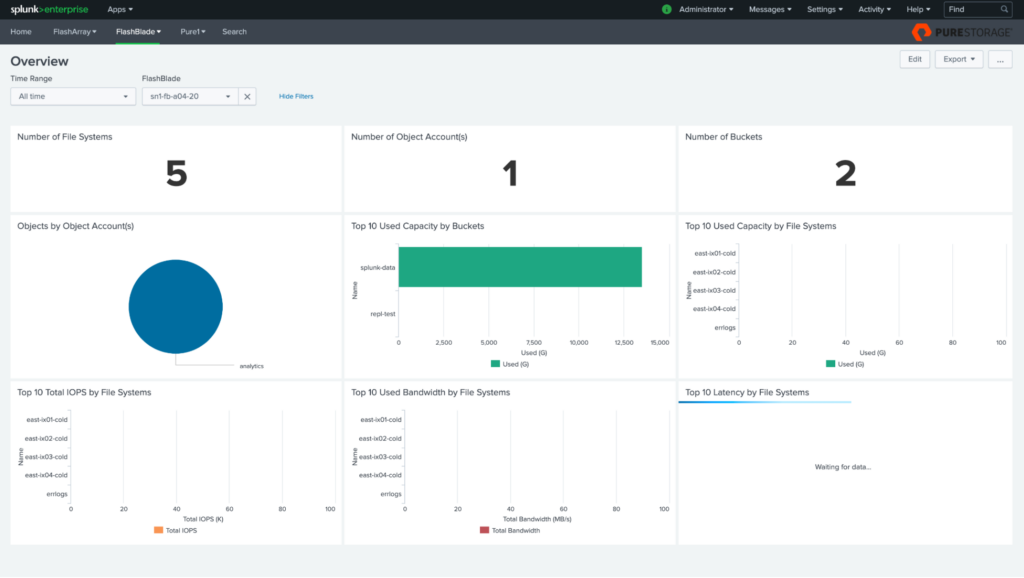 It seems like Pure Storage is really upping their game when it comes to integrating their platforms with commercial and Open Source products in a number of areas.
I'm excited to see what is next in the evolution of Pure's Open Source Integrations strategy.